Introducing: The Caroline Doll Shopping Guide
The Caroline Doll, CEO of POSH PR®, reveals The Caroline Doll Shopping Guide: The One-Stop-Shop for items she LOVES!
Hello dolls! I've had a project up my sleeve for a while and I'm SO excited to tell you about it! "Where did you get that!?" is a question I hear almost every day. From lipstick colors, bags, jackets, even to wall colors! SO, today I am launching "The Caroline Doll Shopping Guide." I like to think of it as a magazine for all things fashion, beauty, and lifestyle — with The Caroline Doll touch! Let me tell you about the items I love in the November Shopping Guide!
First off: my Gucci aviator sunglasses. Aviator sunglasses are timeless. But these Gucci sunglasses go the extra mile for me because they add a feminine touch to what is typically a masculine and Tom Cruise infused visual! They're a combination of retro chic and and Hollywood glamour. My FAVORITE!
While I did just get my hair cut, I still do hold a place in my heart for hair extensions, but not just any! I loved my Bellami Blonde Hair Extensions because they looked SO natural. If hair extensions are something you've been hesitant to try, I'd totally recommend going straight to the bellamihair.com website and I PROMISE they'll have something you're comfortable flaunting!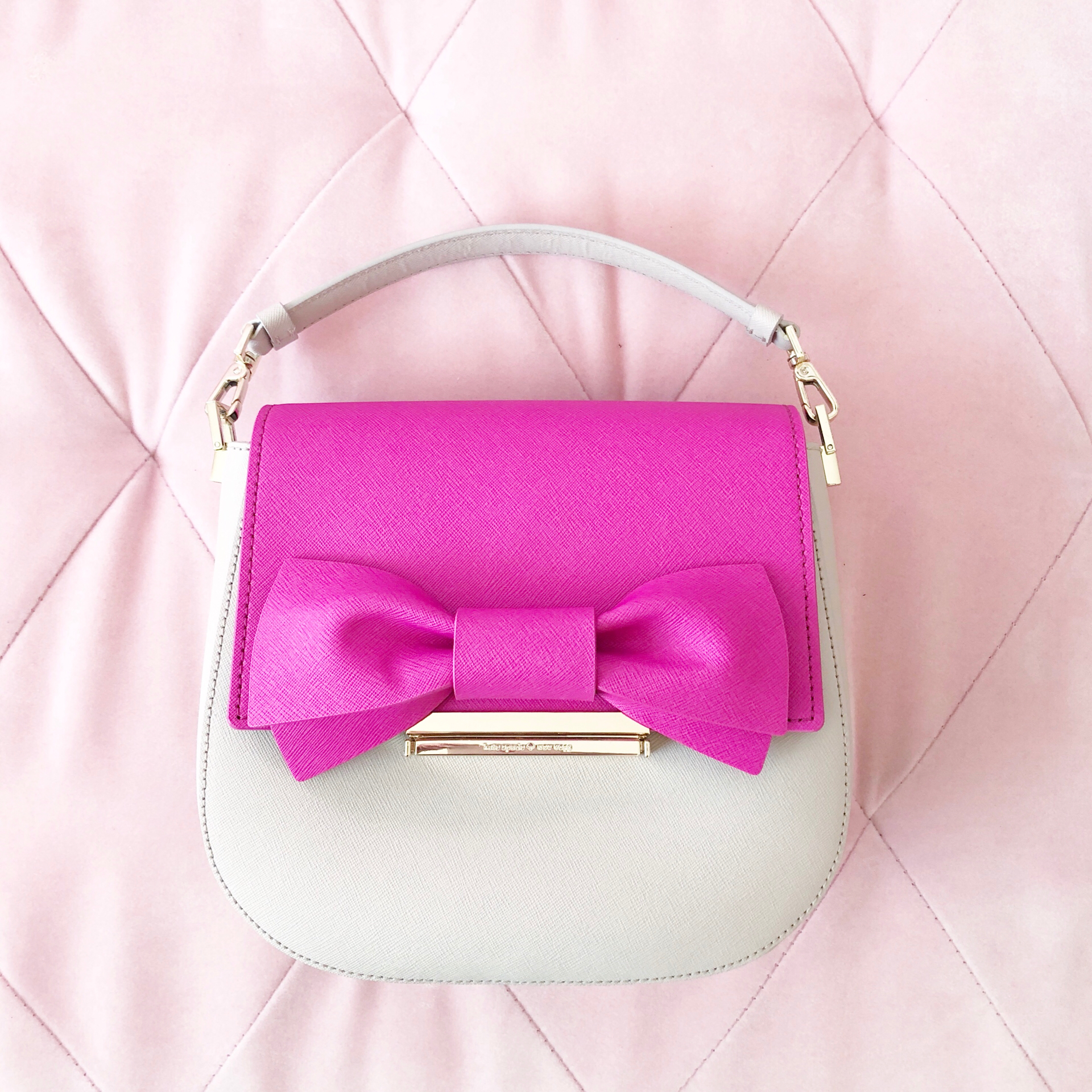 Kate Spade is among my top 3 favorite brands. This Make It Mine Byrdie handbag is adorable! I love making it mine by adding the pink bow flap. It's so fun to change and customize your purse with all of the different snap-ons! PS: I even have a fur leopard snap-on!
My Scripted Faux Fur Bomber has had SEVERAL cameo appearances through out my social media! The warm weather we had this October couldn't stop me from wearing this bomber in 80 degree weather! Right now it lives on the back of my office chair because I just love seeing it! An edgy elegance! SO happy I found this at Saks Fifth Avenue!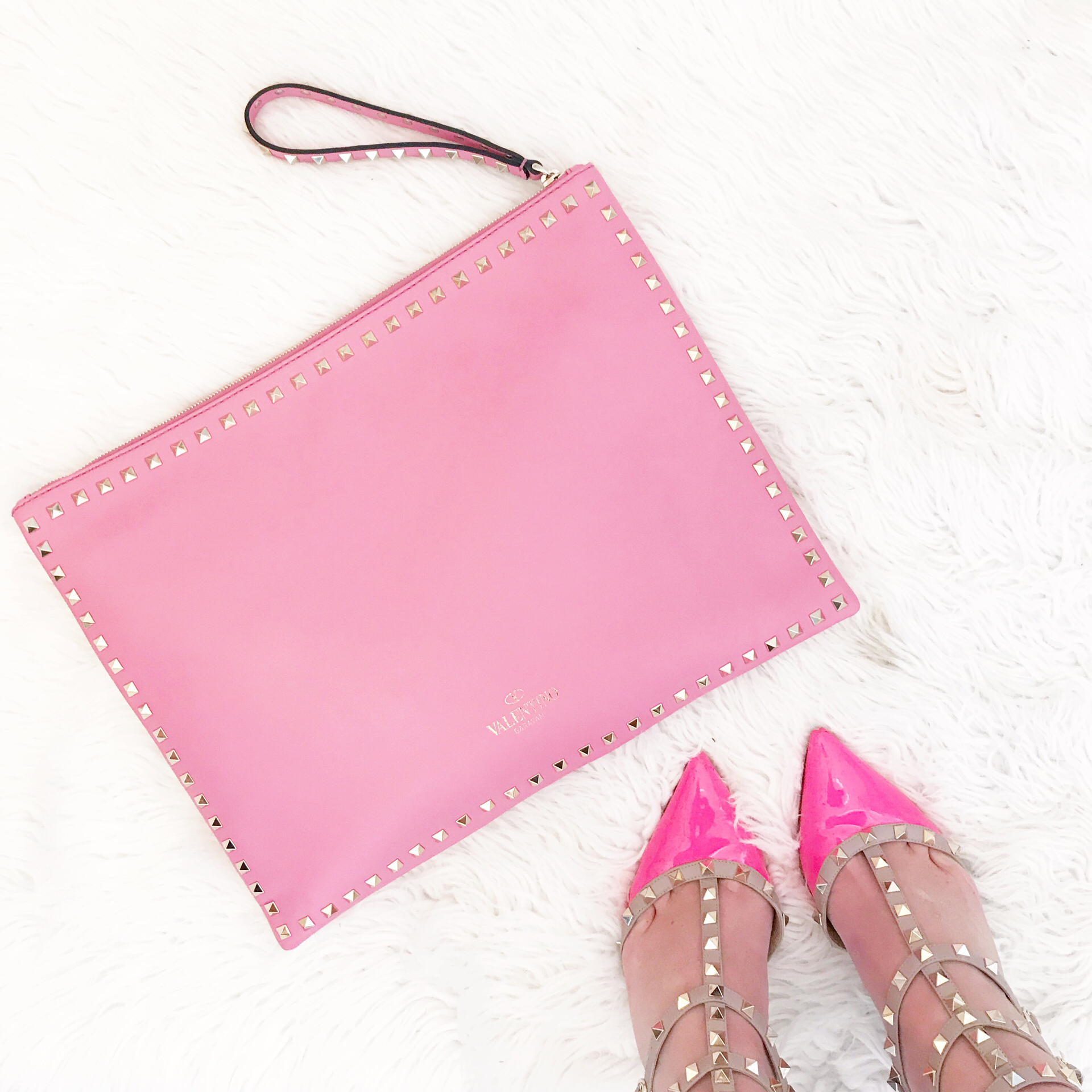 My closet situation had become a bit of a mess up until this past weekend when I organized the entire thing! SHOES GALORE! It's funny though, I have my select go-to shoes that I wear on repeat and these Rockstud Ankle Strap Pumps by Valentino are my go-to shoes for dressing an outfit up. I particularly love that the heel isn't crazy high! So they're actually comfortable enough to wear throughout the day or night!
MAC is my go-to for lipstick. I love that I can put this on first thing in the morning, run around all day, and still have pink lips by the end of the day!
Again, I am SO happy sweater weather is finally here! This Halo Crop Sweater by Free People is an effortlessly chic style. As soon as I saw it at South Moon Under, I snatched it! I love mixing a bohemian look with a structured bag. The perfect duo!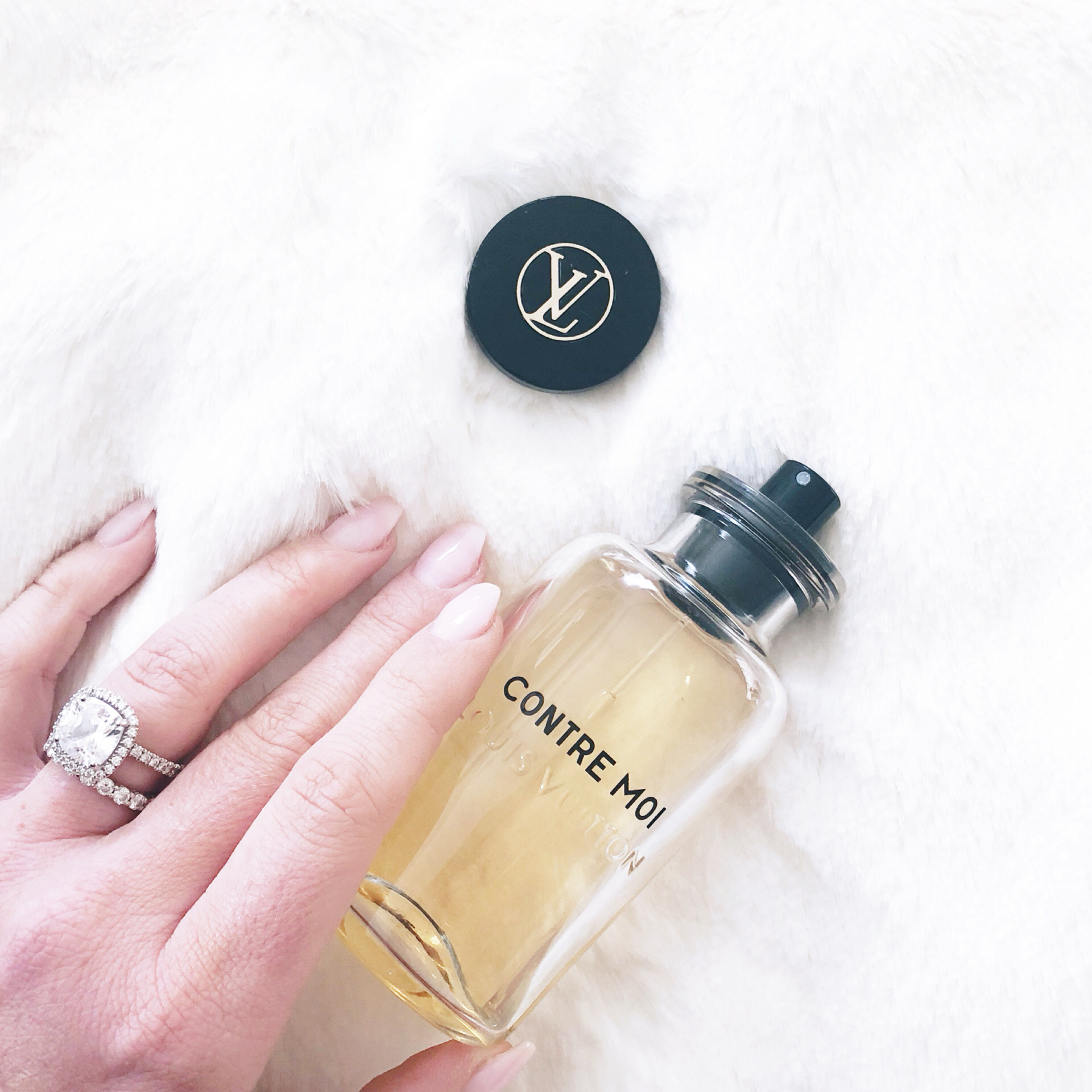 I know, I know! I've had quite a few posts talking about Louis Vuitton. Louis Vuitton is a brand I've always identified with, so wearing the Contre Moi fragrance, has become a part of my daily routine. I can't walk out the door without it!
Finally, this Eliza J Stripe Ball Skirt is SO versatile. Usually when a girl buys a statement piece like this, you wear it once and then it lives in the closet. Not so with this skirt! I've worn this for day time events and night time parties! It's fun and feminine!
Would you prefer to browse the Shopping Guide as a PDF? No worries! Enter your email address to download the PDF version of the November Shopping Guide!
PS: If you'd like your brand to be featured in an upcoming Shopping Guide, please send your inquiry to heydoll@poshpr.com!